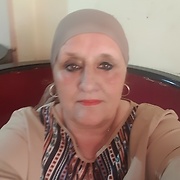 mariata
Maria, 63 y.o.


Joined 15 years ago, profile updated 7 years ago.

Displaying posts 1 to 2 of 2.
premchand_57043
55 , Jaipur , India

Good evening dear, I'm Prem Chand from India, can we be good friends 🌹?

toowoomba4350
74 , Brisbane , Australia

So you speak Dutch?
Na goed 40 jaar in Australie spreek ik het ook nog steeds!
(if you are rusty; use Google translate!)
Was 2 maanden geleden nog in Nederland waar ik 2 kinderen (en kleinkinderen) heb wonen
Have a great day!