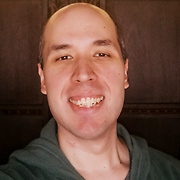 MikeV90
Michael Angelo, 33 y.o.

Looking for
Friends
Language practice
Meeting in person
Education
Bachelor's degree
San Ignacio de Loyola University - Communications

Joined 10 years ago, profile updated 3 years ago.

Displaying posts 1 to 10 of 369.

KrzysiekNS
31 , Ingolstadt , Germany

cool guy to talk with ! :D if you want have good conversation's , thats the guy to talk ! :D

teachermark
37 , Sarasota , United States

Hi Michael, nice to meet you. What's good in Peru! I'd love to visit your country one day. Thank you for the message.

delkilar1
37 , Cotonou , Benin

Hello Mike sorry for my late feedback...join me on whatsapp +22996161701 for easy exchange

yunseok-choi
42 , Seoul , South Korea

Sounds great, Michael! How are you?

krimo91
32 , Dubai , United Arab Emirates

Thanks for visiting my profile , Michael . it will be certainly a pleasure to know you.

SerendipityWithYou
36 , Tainan City , Taiwan

Thanks for visiting, Michael

AYAD93
30 , Bordj el Kiffan , Algeria

Thank you very much Sir I was pleased to know you can be my friend

Nitswana
35 , Juiz de Fora , Brazil

Olá Michael, seu perfil está muito bem elaborado. É muito legal ver uma pessoa falando muito bem nosso idioma português. Parabéns pelo esforço!

andres.ricaurte
27 , Santa Marta , Colombia

Hi Mike. thanks for visiting my profile 😊😉

If profiles had a "like" button, this one would get like 1000 likes from me!