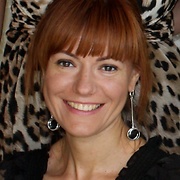 Displaying posts 1 to 10 of 65.

Hi Margo! Ukraine is a beautiful country. I had the pleasure of visiting Odessa in 2019, and I absolutely fell in love with the people, the culture, the architecture, everything!

Hello, hi, hey and wish you are fine Margo, I beg and cry to you to reply me.

monkeykuroshojo
53, Calella, Spain

Маргарита, это тоже испанское имя, хотя имеет другое значение: «daisy по-английски, цветок ромашка.
Интересно, знал ли это значение Булгаков, когда писал свое самое известное произведение ...
Not sure if I agree 100% about the "too much" philosophy... I think it depends on what we understand about "too much"
Regards,
Jordi (knight who killed one of the last natural enemies of aristocracy, dragons, if he had not killed the poor beast, there would have had to have neither, the French revolution or the Russian one, as the dragons would have eaten the spoiled brats of the european aristocracy long ago... Tstststs... Stupid knights... :(

saddleup1
71, Revesby, Australia

Hi! Beautiful Margo with that great big warm smile i am sure you are busy writing letters all over the world to your admirers and Yes! Kyiv has the most beautiful city

DUMBOFIELDS
61, Brisbane, Australia

what are you eating tonight, mate?

DUMBOFIELDS
61, Brisbane, Australia

My love will quickly erase the bad memories of your city...
BasildonJames
40, Basildon, United Kingdom

You look almost exactly like Bernadette Nason, an actress in the States...

Ramesh037
84, Nashik, India

Hello Margo, do you remember me? I gave you a suggestion how you can learn English easily. Did you try it? I learnt German with this method which helped me in my studies when I lived in Germany. Now I am in India. If you would come here I would help you to become perfect in English and help you to learn German. You shall get free food and lodging. My email is
[email protected]
Think if you want to also see an exotic country.

JohnVagabond
69, Plovdiv, Bulgaria

There's depth and intelligence here. As well as quite a passionate soul. It was refreshing to read your profile.

acronym6917
55, Milwaukee, United States

Oscar Wilde's quote would get him into a lot of disputes in today's world. 😉