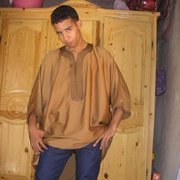 Displaying posts 1 to 10 of 10.

hi happy brithday wish u all the best

hey u how are u my friends i hope you doing ok anywaytake care i hope to here from your soon

miss u take care and be good to youself

emyriss
25, Leeds, United Kingdom

thanks for the add
i hope to be good friends

pianonotes1010
32, Plant City, United States

Hey man, how are you doing today? I stumbled across your profile and figured I'd say hello. I hope all is well.

Ah me? well..I want to be apsychologist. xP