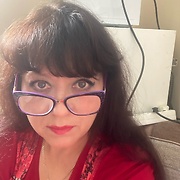 nikiforova1961
Marina, 61 y.o.

Learning
Looking for
Friends
Language practice

Joined 9 years ago, profile updated 2 months ago.

Displaying posts 1 to 10 of 26.

Hello everybody, I have been working in Moscow for 4 years and wanted learn to love this country and the people. But after Crimea I Have found that they are extremely danderous the russians. They love lies of their rulers and hate any truth which would tell that they are or were wrong. Therefore they would vote fore Putin even after nuclear war because they belive that the world is not so important as Russia is… Worse than poissonos snakes…

Dear friend Htoo from UK, Have you ever asked any Israeli member here to stop killing of Palastinian peoples? Have you ever asked USA & NATO country members here to stop drone attack on innocent Afghan peoples? If not than why you asking Niki my friend? This is a site for friendship. Am I wrong?

Htoo
55, City of London, United Kingdom

Russian bombs are killing innocent people of Ukraine. Stop the war

zuka98
58, Ogden, United States

Hi Niki, I am just looking for friends. I am a teacher in the US. ( I can see that all your people on your wall are from the US so if you are needing a change to a different country to talk to I get it) I would like to talk to you about all things and you can practice your English.
Mary

gerisabrat
67, West Coon Rapids, United States

Hi Marina, I'm Gerry, from the U.S.. I'd like to know how to speak some Russian? But your saying native? And here that would be Native American Indian? And to be right up. I'm not looking for love or money, But I do have my days like anyone does. Of wishing for a new car or truck and the feeling always pass away...lol And seeing that we live where winter is so nice? Yes I do have days of wanting to be somewhere else after 6" to 10" drops on us...lol And to me its part of life...

Masterofall
81, Vancouver, Canada

Then how on earth do you expect to practice your English is you won't use any of the apps that let two people actually talk to each other???

Teejay66
65, Fairhope, United States

I amenglish....if course and I would like to help in any way I can. I wish you a very good eve