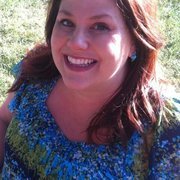 kbradley
Kimberly, 45 y.o.


Joined 9 years ago, profile updated 2 months ago.

Displaying posts 1 to 10 of 12.

BABe,
GO SCAM YOUR MAMA CUNTTTTTTTTTT,
BABe,GO FUCKKKKKKKKKK YOURSELF,
BABe GO SUCKKKKKKKKK SOME DICKSSSSSSSSSSSS
BABe YOU ARE A FAGGGGGGGGGGGGGG
Idiot Scammers mother fuckerssssssssss
Trash ,garbage,rotten cunttttttttttttt

I am rita, i am young, sexy, romantic and God fearing! i browse your profile
on site and Your profile caught my fantasy, please reply to my email
address (
[email protected]
) so we can communicate easily to know
each other more or give me your email, i promise to also send you my photo to
your email for you to know me. Remember that distance, religion or tribe does
not matter in life but true affection is everything we need to live our life
and be happy. Yours new found friend,
(
[email protected]
)

mydreams71
50, Ratingen, Germany

hi kimberly, how are you? Greetings from tina


AdamTheVol
29, Nashville, United States

Hola Kimberly, welcome to the site!

Hi Kimberly. Greets from the Netherlands.
Do you also love the music of Eva Cassidy?