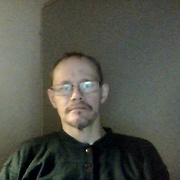 henrik63
Henrik, 58 y.o.

Learning
Looking for
Friends
Language practice
Meeting in person
Postal pen pals
Relationship status
Single

Joined 4 years ago, profile updated 1 year ago.

Displaying posts 1 to 10 of 112.

Kittiya.ya
32, Nakhon Luang, Thailand

Hello
Thank you for your comment on my birthday
God bless you
57miranda
65, Dzhezkazgan, Kazakhstan

russian man from Kazakhstan seeks penpals in the world!collecting.i like rock.snail mail only.Alex.

Why is it comfortable for you to write here?

Do you like sending messages here ( on the wall)?

Thanks a lot 😃😁.
I am sure everything will be fine.
And I really happy today to have many congratulations and attention from my friends here and abroad 😊😃

Veronicam_k
23, Espoo, Finland

Hello Henrik, thank you for the birthday wishes!