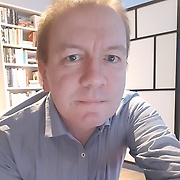 Displaying posts 1 to 10 of 10.

Hi, would you like to correspond with me? I speak english, mais ma langue première est le français.
Bonne journée


Emefaone
34 , Accra , Ghana

Hi Charles am Perra loves reading and writing as hobby and Pharmacy tech by profession pls get in touch +233200793954


Anna19851226
37 , Hong Kong , Hong Kong

My name is Anna. From Hong Kong. I like drawing, playing piano, exercising, fitness, traveling, eating. I want to find a good friend or a good husband. If we have the same purpose or hobby, please reply to me. Thank you!

alice555858
29 , Hong Kong , Hong Kong

Hi, I'm Aiice. Nice to meet you

joshuafromuganda
24 , Kampala , Uganda

Hello charles
Greetings from Uganda