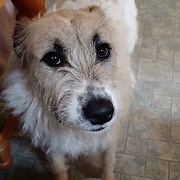 asia65
Asia65, 56 y.o.

Learning
Looking for
Friends
Language practice

Joined 14 years ago, profile updated 4 years ago.

Displaying posts 1 to 10 of 14.

hello friend iwould like to correspond with u as ur pal friendship by exchanges email and snail hope to hear from u soon

kimw865
56, Virginia Beach, United States


Thanks for respond. I am looking for penpal. If you ready to communicate I am here send me massage.

Oops, answered twice -))) Sorry

Hi! Fine, thanks! Greetings from Russia -)))

NushiLove
44, Canberra, Australia

Hello there. Thanks for stopping by. Great to meet you. Hope you are having a fabulous weekend