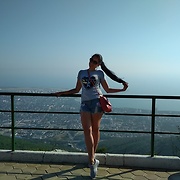 anyulp
Anna, 34 y.o.

Speaks
Looking for
Friends
Language practice
Occupation
Motion designer
Relationship status
Married

Joined 5 years ago, profile updated 5 years ago.

Displaying posts 1 to 10 of 24.

Pawx
53 , Katowice , Poland

Really nice quote :) I also think it's better not to watch TV nowadays...
Greetings :)
Fazion
45 , Hobart , Australia

Hello Anna...
G'Day from Downunder....

henrik63
60 , Skive , Denmark

Hello Anna!
kan vi be friends very best regards from Henrik

no flirt and only men on the friends list :))))

I really like your profile very much! This is a very warm profile for me. As with my first comment, I'm totally in your pictures. I am very impressed by you and the photographer. Actually, I'm totally excited and happy to look at your pictures every time. It's a bit addictive. :)

cvdfvfdvdf
35 , Zahle , Lebanon

Hello how are you
I am from Syria and I live in Lebanon and I have a commercial certificate and I want to help me go to your country Canada because of the decent living and love that in our country did not see and accept my respect for your presence

fervent
45 , Adelaide , Australia

Thanks for the visit. I am sure all your admirer will keep you company and say nice things about your figure, much better than I can ever do.
hursty49
60 , Yarrawonga , Australia

Hey Anna HAPPY BIRTHDAY hope your having a great day, CHEERS