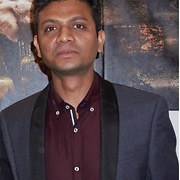 Veejay123
Vishwanath, 35 y.o.


Joined 4 years ago, profile updated 7 months ago.

Displaying posts 1 to 3 of 3.

Oberon123
31, London, United Kingdom

Hello, can you hear me?
I'm in California dreaming about who we used to be
When we were younger and free
I've forgotten how it felt before the world fell at our feet

lol I don't get. Offend me in what way? I understood what you've meant. Did I sound as if I'd be offended by what you said?

If you'll give it a second look you might notice there aren't as many rules as it seemed. .