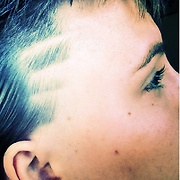 Displaying posts 1 to 10 of 12.


hi! I'm fine, thanks. And you?


It takes 3.5 hours can arrive in ShenZhen,very convenient

Welcome to China,I guess many Taishanese lives in Canada,maybe u will be disappointed,cos I come from south of china,my city cloes to Hong Kong、Macao、Guangzhou ect big city,my city close to the sea,the seafood is cheaper and fresh in there.anyway,welcome

Could I ask for you why do you want to know Taishan?

倍儿 is pronounced "bei" plus "er". Perhaps "brr" is correct. But sadly I can't show you the right one here.
You're welcome!

You can use "倍儿"(bei er)which is an adverb to describe "very"...
Such as 倍儿好 (very good),倍儿哏儿 (very funny) and so on.

You didn't hear that when you were living in Tianjin? What a pity!
We say "哏儿 (gen er)" to show something is too funny.
Thanks! Same to you!

Great, you got it!
Yep, "er" is mostly used in the regions of Beijing and Tianjin. The people in South China don't say that.
In here we call all females "姐姐" (sister/jie jie) no matter how old they are. I think that is also a tradition from Tianjin.