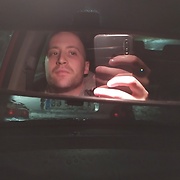 Displaying posts 1 to 10 of 22.

Jejejej yo quiero volver ya a una ciudad grande, estuve en Madrid por el Orgullo... menudo fiestón!!


omarnug
30 , Cáceres , Spain

Miranda? Ooopa! Yo conozco gente de ahí! :D

Bueno, uno se lo curra lo que puede jajaja y sí, lo puse así pero llevo razón en el fondo jaja. Bueno, en Salamanca el año pasado no pidieron tanto, pero sí fueron duras las pruebas de acceso.

Steffan1994
29 , Gorinchem , Netherlands

Thanks! Yeah I had an amazing time over there! Haha yeah eventually it got too hot.. It was like 40 degrees everyday when I left (in the beginning of June)