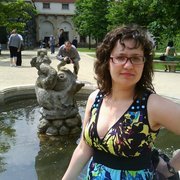 Displaying posts 1 to 10 of 15.

punnort
45, Kuopio, Finland

Thanks. What are your favourite books, then?

oozzyy
32, Edirne, Turkey

https://www.youtube.com/watch?v=3r3aZV78po8

rayrodent4
44, Champaign, United States

This proves that there is much beauty in the Ukraine we did not know about.

greetings from england, thanks for accepting my friend request

Hello dear :)))
how are you ???


dilshan100
50, Al Wakrah, Qatar

hi how are you ? greetings from qatar

hey Ingusha
good day and how are u today?