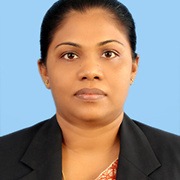 Displaying posts 1 to 10 of 20.

jvinoth27
50, Colombo, Sri Lanka

Hi, I am Vinoth. 42 yrs Indian working in Colombo. Married and have 3 kids. Looking for a friendship

nangi16459
47, Horawala Junction, Sri Lanka

Hello,
Good morning.how are you.I like to be your friend.


dila699
25, Gampaha, Sri Lanka

Hy
im 17 y.o
like to be ur friend.

Hello :) I am well. And you?

******WARNING WARNING*******
HAxOR SYNDICATE
WE KNOW YOU ARE SCAMMING INNOCENT PEOPLE
STOP PREYING ON INNOCENT PEOPLE
WE KNOW WHO YOU ARE
WE KNOW HOW YOU OPERATE
GIVE UP YOUR OPERATION OR WE WILL
DESTROY YOU
YOU MOTHERFUCKERSSSSSSSSS
GO **** YOUR MAMA
******WARNING WARNING*******
HAxOR SYNDICATE