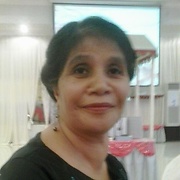 Displaying posts 1 to 10 of 40.
marwan2019
46, Algiers, Algeria

Hey potential friend, would you like to chat?..


kotoma
48, Banjul, Gambia

Thanks for viewing me. If interested we can be friends.

KennethRoger
75, George Town, Malaysia

WHEN PLANNING TO VISIT MALAYSIA PENANG

naghavi35
62, Borūjerd, Iran

Hello .How are you/
Thank to your message.Hope to hear you soon.

KennethRoger
75, George Town, Malaysia

https://www.youtube.com/watch?v=9mGSInLx3ew