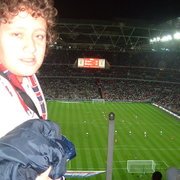 samanthaengland
Samantha McGoff, 28 y.o.


Joined 13 years ago, profile updated 9 months ago.

Displaying posts 1 to 10 of 1196.

raphie999
28, Southport, United Kingdom

ahah, laughing at the fact that you specified in your about me bit that you are NOT a lesbian.. haha
Dance123
30, Skopje, Macedonia

Hello nice to meet you im ramadan from macedonia can you spike English macedonia yes or not

Hi!
Again, long time no speak haha
how are you these days?
Greets!


hiii,! whats up?! how's ya life m8?





hi!
long time no speak ;)
how are you?
x