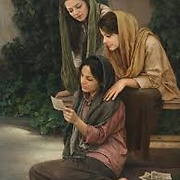 saba14
saba, 35 y.o.

In the month of Rajab Release Shikh Nemer Bagher al-Nemer
- updated May 10, 2015
Speaks
Looking for
Language practice
Postal pen pals

Joined 8 years ago, profile updated 1 month ago.

Displaying posts 1 to 10 of 103.


alirezatehrannn
43, Tehran, Iran

سلام
دقیقققققا....سینما گرایش: کارگردانی، میخوندم .


metal79
40, Vila Franca de Xira, Portugal

hi!greetings from portugal!!


Greetings from Brazil !!!