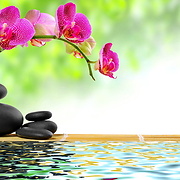 rutitagreg
Rute, 49 y.o.


Joined 5 years ago, profile updated 1 month ago.

Displaying posts 1 to 10 of 13.

Oumoussa82
38, Agadir, Morocco

Good morning, beautiful, hello, how are you, dear. I have read your information and found that you are the woman I am looking for. You are all kindness, tenderness and beauty. I hope that my words appeal to you and you see that it is right, you are very beautiful and my heart chooses you.

erinsailor
55, Gallipienzo, Spain

Dear Rute
I am a German woman living and working in Spain. I would very much like to exchange letters with you.

Folgefonna
50, Bergen, Norway

Boa noite,
me chamo, sou alemao mas moro en Noruega.
Gostaria ter um penal noruego/alemao?
Sei falar um pouco do portugues, morein en Brasil.
Saudacoes e bom fim de semana.

rutitagreg
49, Cantanhede, Portugal

Good morning!
Nice work you have!

rutitagreg
49, Cantanhede, Portugal

Salut Frederique!
Merci pour le message.
Bonne Année 2016 aussi.

frederique
51, Luçon, France

bonsoir
je ne connais pas le portugal je ne parle pas portugais , je suis française mais je suis prete à découvrir ton pays, j'aime échanger les idées et je collectionne aussi les cartes postales, partout ou je vais j'en achète, on pourra s'en envoyer si tu le souhaites?
Je te souhaite une bonne année 2016

purplegina
50, Lancaster, United Kingdom

Hello! It is nice to see a fellow snail mailer! So many people are only interested in email! I have been penpalling since the age of 13 too!
Have a nice evening! :)

chakuli
51, Mumbai, India

HELLO RUTE
I M FROM INDIA, WORKING WOMEN, ENJOYING MANY HOBBIES, BIG HOBBY IS STAMP COINS COLLECTING.
REGARDS,
RASHMI

hello my friend iwould like to correspond with u as ur pal friendship by exchanges email and snail hope to hear from u soon

karimoone
57, Marrakesh, Morocco

Bonjour Rute ,
let's be friends !!