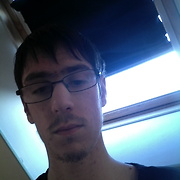 Displaying posts 1 to 9 of 9.



hello;) I am single and I love real and online ***!!! My private page - clck.ru/DN7qo (my nick - spilsilamand1971) (Copy the link in the browser).
MikeV90
29, Lima, Peru

Salut, Romain !!! Tout d'abord, ravi de faire ta connaissance !
Je m'appelle Michael et je suis péruvien. Comme tu vois, j'apprends le français ! J'adore me faire des amis et apprendre sur des cultures autour du monde. Je voudrais construire une amitié avec toi. :) On va beaucoup apprendre ensemble, j'en suis sûr. ;)
Salutations !

Mazaj
31, Moscow, Russia

How are you doing! Can u help me? I have got postcard from Japan but as I understood it's in French. Can u see it and translate into English, please