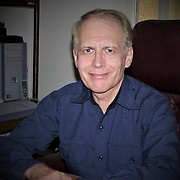 redlinetex
Juris Bergs, 74 y.o.

Education
Graduate degree
Relationship status
Married

Joined 15 years ago, profile updated 1 year ago.

Displaying posts 1 to 2 of 2.

Cordial greetings from Pungi.
I hope my email finds you well. I know it was unusual for me to contact you while we do not even know each other. I am sorry I don't mean to be rude. I think I should tell you a little more about me. I'm a business development specialist. I am interested in investment in your region but I need a partner/agent to partner in order to cut down huge government taxes on the investment.
If you are interested, kindly revert back to my email (
[email protected]
) for me to send more details about my project for more understanding and let see how it goes.
Regard
Pungi Paolo
Business Development Specialist