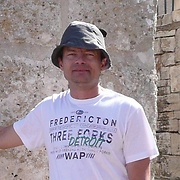 radek16
Radek, 51 y.o.

Looking for
Friends
Flirting and romance

Joined 8 years ago, profile updated 1 year ago.

Displaying posts 1 to 10 of 11.

Bud76
80, Quincy, United States

YES, and lives in Ghana, or other times in South Africa !
Have dealt with her many times on Skype and wish I had a dollar for each different name she uses !

jeeva123
40, Muscat, Oman

" Totally normal .. I hope " hahaha , this is funny :)

IrinaSolnshko
41, Saint Petersburg, Russia

i read books and moreover enjoy it very much !




hello my friend i would like to correspond with u as ur pal friend by exchanges email and snail hope to hear from u soon

vivca
38, Nairobi, Kenya

hallo handsome? how is beautiful Czech Republic?