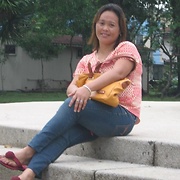 pascallin
Serrano, 55 y.o.


Joined 9 years ago, profile updated 2 years ago.

Displaying posts 1 to 10 of 11.


ubey123
65 , Colombo , Sri Lanka

HI PAL DO YOU KNOW ABOUT SRI LANKA. ITS A SMALL COUNTRY BUT NICE TO VISIT, PEOPLE ARE VERY HOSPITABLE AND HONEST. IF YOU LIKE TO HERE SOME THING PLEASE SEARCH SRI LANKA WILD LIFE, NATURE, CULTURE, HISTORY ETC. OK HAVE A NICE DAY BYE UBEU FROM SRI LANKA.

hi, i would like to be your friend. i am working as a private tourists guide. I hope to hear from you soon.
tezerafikre
40 , Addis Ababa , Ethiopia

Hi , It is pretty nice tosee female pen friends form this site to share culture nature, language and Sharing is Caring if we will be good friends that is nice..Blessed sunday
The true friend walks in when the rest of the world walks out.......Friendship is life to me if it is mutual and decent..
Cheers
Meaza

Hottiger
61 , Manila , Philippines

hello, a young at heart fellow from the Philippines would like to keep in touch with you. Would he be given the precious opportunity? Thanks

nuha30
51 , Brikama , Gambia

this is my email address
[email protected]
please write to me as soon i receive your mail i tell you more about me .my country or other areas which may interest you. i like you ask