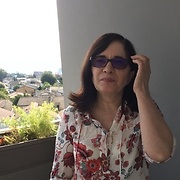 Displaying posts 1 to 10 of 46.

سلام من یک ایرانی هستم احتمالا درمورد فرهنگ ایران اطلاعاتی داریدچنانچه دوست داشته باشید اطلاعات
ایمیل من
[email protected]
بیشتری بدست آورید میتوانم به شما کمک بکنم سن من ۵۷ سال است
من به هیچ ادیانی اعتقاد ندارم فرد موحد هستم وخدا را میپرستم ومعلم شیمی بازنشسته هستم

Hello my friend good morning is my pleasure to meet you,looking pretty and cute on your profile pic...

Dilip1993
28, Mumbai, India

Hello I am Dilip from India
I am a marine engineer .
How are you doing.