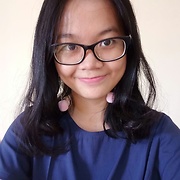 Displaying posts 1 to 8 of 8.

thanks for visiting my profile

well I would love that but think we need to chat on messages forst because I can be very weird x

awwh thanks so you are sweet as well !

not as cute as you, I am jealous !
Coupon
25 , Brooklyn , United States

You are welcome, sorry for not having similar interests.

You're welcome:))Yes It is:))

thanks for visiting my profile~
wish you have a nice day :)