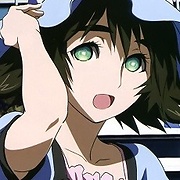 Displaying posts 1 to 10 of 25.

Turkceogretinlutfen
31 , Istanbul , Turkey

Antalya'da olmadığım için mi cevap yok 😑🔫

The_English_Prof
59 , Chicago , United States

"If you got up in the morning, and you have no pain, then you're dead." -- what a dance teacher named Mrs Holmes told her students that someone should tell the modern day baseball player.


SatansLips
27 , Slaughterville , United States

you'd be able to type more than just dots of you quit anime