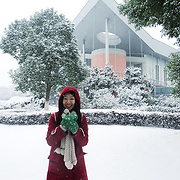 mosquitochen
Chen, 30 y.o.

Looking for
Friends
Language practice
Postal pen pals
Flirting and romance
Messaging

Joined 10 years ago, profile updated 1 year ago.

Displaying posts 1 to 10 of 10.

A woman is the full circle. Within her is the power to create, nurture and transform.

its dinner time may your food be more delicious enjoy your dinner

gong xi fa cai, ni hen piao liang

You can have anything you want, if you want it badly enough. You can be
anything you want to be, do anything you set out to accomplish if you hold
to that desire with singleness of purpose

Learn to enjoy every minute of your life. Be happy now. Don't wait for
something outside of yourself to make you happy in the future. Think how
really precious is the time you have to spend, whether it's at work or with
your family. Every minute should be enjoyed and savored.

The object of a new year is not that we should have a new year. It is that we should have a new soul.

"This is the beginning of a new day. You have been given this day to use as you will. You can waste it or use it for good. What you do today is important because you are exchanging a day of your life for it. When tomorrow comes, this day will be gone forever; in its place is something that you have left behind...let it be something good."

thanks your reply.
how are u today?