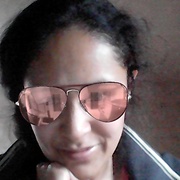 melissa_salado
Melissa, 37 y.o.

Learning
Looking for
Friends
Language practice
Meeting in person
Postal pen pals
Flirting and romance
Education
Graduate degree
Melissa Salado
Relationship status
Single

Joined 11 years ago, profile updated 7 months ago.

Displaying posts 1 to 9 of 9.

melissa_salado
37, Mexico City, Mexico

Ciao Cris :)
Come vai?
Spero tutto ti sia benissimo :)
Neanch'io trova differenza tra le voce di Boccelli e Grigolo. A me per esempio, mi piacciono tutti due.
Anche mi piacciono Filippa Giordano, Giorgia Fumanti e Josh Groban.
Credo , però che Vittorio sia più classico degli altri. Gli altri cantano opera pop.
Credo che sia un livello intermezzo tra il pop e l'opera :)
Giorgia canta il genere new age :)

Ciao Melissa!
I have listened to the tenor you have told me...I must be sincere, I'm not so expert in this kind of music so I don't note particular difference, between Pavarotti, Bocelli or Grigolo...Have you anything to advise me to know more?
Good Job!
Chris

Hi :) Думаю, без проблем =)


Grazie per il link!
It's funny, I've come on this site to learn about other cultures and I finish to learn about the mine...
Here is 20.57, good evening! although over there is probably afternoon...
Chris
Chris

Ciao! posso chiederti come maii parli così bene l'italiano? Je vois que tu parles aussi bien le français...
Maybe I'm very ignorant...but I have never heard about Vittorio Grigolo, I d' be happy to know more...
I hope to talk to you soon.If you have any curiosity, ask me! if you like to chat, there are my contacts in my profile...
Chris

Ciao Carissima!! Io sto abbastanza bene, grazie.
Qui fa freddo e nevica da stamattina. Nelle settimane passate c'è stato molto sole ma da oggi di nuovo neve!!!!
Auguri di felice anno nuovo anche a te amica mia..
Un bacio grande

Ok allora....Ci sentiamo nei prossimi giorni....
Credo di aver assolutamente bisogno di qualche lezione di spagnolo! ; )
un abbraccio

ciao Melissa!! Benvenuta su interpals.
Spero che potremo parlare un pò ogni tanto...
Would be a real pleasure talkign with you someties.
Me gustaria muchissimo...
Take care....HAve a nice day...
ciao