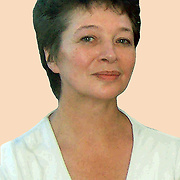 lazareva2604
Tanya, 54 y.o.


Joined 6 years ago, profile updated 19 days ago.

Displaying posts 1 to 10 of 16.

muhammadbwanika
39, Kiboga, Uganda


coolmale64
55, Vadodara, India

Hi Greetings from India! bet of coffee at"Starbucks" (however it would be launched soon in my city and you have fly India for this bet).Bet is honestly you dont look like 48.trust you but still with doubts..!! coffee at stack sweet lady!!prove it !

knightmensah
28, Carnarvon, South Africa

hello thx for viewing me, and how are u doing to day, can i call u mum

https://www.facebook.com/photo.php?fbid=766045633435707&set=a.406173742756233.96771.404904219549852&type=1

İf you are looking for a Email Pen Pals so you the write one.
İm searching here to have some conversation about different cultures and that i can practice my english.