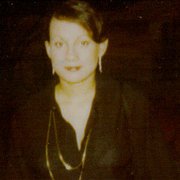 freudianlisp
Dar, 65 y.o.


Joined 15 years ago, profile updated 5 months ago.

Displaying posts 1 to 8 of 8.

I cannot respond to any individual messages as my profile is blocked. I have contacted INTERPALS — but there has been no resolution for over a month.

Friends and fellow writers, I have embarked on emergency fostering of hard to place pets in my rural area. Several animals have been abandoned on my acreage...and thankfully I am stable and sufficient enough to accommodate my new guests. There will be more posts soon as I maneuver this new reality.

I can help you too. I'm german

I've been offline due to 2 deaths in my circle of friends (69 yo and 78 yo). Although both had cemetery burials planned ; however, they were cremated and no memorial services are planned.
So I'm putting Stevie Ray Vaughn's The Sky Is Crying while I work from home. Later I'll be planting some Oxalis deeply discounted as they were not sold on St. Patrick's Day.
I'll write tonight when I can gather more pleasant thoughts. Be safe and well.

ric75007
70, Dallas, United States

Same situation here. Dallas is starting to shut down. I have not been to Austin in some time, so I can't tell you about Threadgills. To date myself, in Houston I used to sit at Nancy Griffith's feet below the stage of Anderson Fair, a warehouse converted to a bar with no air conditioning, and used to see Vaughn, Shake Russell and more elsewhere.

It is true we love who we love....however, we must choose the truths we shed light upon and the timing of those sensitive revelations....
We all deserve happiness in this cruel, hard world. Hippocratic without hypocrisy... do no harm when possible.

Postcards ... I still send them whenever I travel. Writing in 25 words or less to describe first impressions that will never be experienced again is an art. I've begun again as an outlet from the isolation ... I'll try to post one new picture to illustrate that delicate dawning of Spring per day.
Let's see what I take today and caption for tomorrow.

ric75007
70, Dallas, United States

I, too, lament the lost art of writing. Finding letters are important sources for historians, sometimes literature in and of themselves, and the chief form of distance communication in years past. In years past they required discipline and thought. It is ironic that now we have all these wonderful new means of communication on the internet, and most availing themselves can't write their way out of a paper bag. Excellent thought.