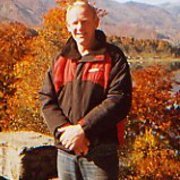 Displaying posts 1 to 10 of 72.


Ramesh037
84, Nashik, India

Hallo Klaus, ich freue mich auf dein Besuch. Wie geht's dir? Ich lebte 29 Jahre in Stuttgart bevor ich nach Frankfurt/M umzog. Vielleicht hoere ich von dir. Alles Gute und einen schoenen Tag. I bin in Indien geboren; bin aber ein eingebuergerte Deutscher.

anzarina
73, Lisbon, Portugal

Where have you travelled to so far? You've been on this site for 11 years. Have you've made any friends?

Sumruay7415
42, Bangkok, Thailand

Hi, how are you , I'm thailand and you




hello friend iwould like to correspond with u as ur pal friendship by exchanges email and snail hope to hear from u soon