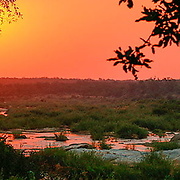 Displaying posts 1 to 10 of 40.

SA.DH
59, Durham, United Kingdom

good music choices, or should I say dislikes
Hello again, of course I"m more than happy to start a our friendship, just send me your mailing details. Hope your kittie will be ok.
Hi Erin, I replied to your message, hope you got it on. I would love to write to you, I sent my mailing details already I think . Please write soon. Take care

Happy4EverAfter
50, Vienna, Austria

Hello Erin,
If you're interested I'm certainly interested in plucking away in German/Spanish/English and lil bit Italian.
Hello Erin, not sure if you got my message but I would love to correspond with you via snail mail. Hope to hear from you soon . Take care

sunbeam12
47, Cagliari, Italy

Hello
In Italian if you wanted. I can't speak Spanish or German 😉


anturu
53, Rome, Italy

Very sorry for the huge delay. I am available to any email exchange. Hearing from you soon. :-)
M
arnoldjoshua
21, Kampala, Uganda

Hello, nice to meet you here
I'm so pleased to visit by your profile
Greetings from Uganda
I look forward to hear from you