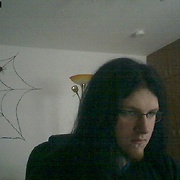 drop_of_rain
Kai, 27 y.o.

Relationship status
In a relationship

Joined 8 years ago, profile updated 2 years ago.

Displaying posts 1 to 7 of 7.


hello my friend iwould like to correspond with u as ur pal friendship by exchanges email and snails hope to hear from u soon



A eulogy for drop_of_rain...
drop_of_rain was a good interpals user... his hobbies were playing with the computer, and listening to music. If you had any questions or wanted to talk with him for any other reason he would try to answer you as soon and as friendly as he was able to. Even though it was was a year ago, it seems like only yesterday he updated his profile. The month that drop_of_rain has been gone has been a sad one indeed. May we forever remember drop_of_rain, and the light he brought to interpals...

You noticed me rain senpai! =^.^=

RedAlchemist
40 , Turin , Italy

Hi! How are you? Are you listen metal band? :)