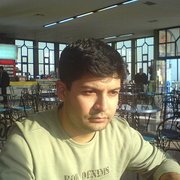 drkeldani
guneri, 38 y.o.

Speaks
Learning
Looking for
Friends
Language practice
Meeting in person
Postal pen pals
Flirting and romance

Joined 9 years ago, profile updated 3 months ago.

Displaying posts 1 to 3 of 3.

drkeldani
38, Karapürçek, Turkey

sürmene is behind the uzungöl (trabzon). I seen in the your pictures about uzungöl:)

Hey. What you mean about sürmene ? What i must seen there ?

pmz
37, Singapore, Singapore

Nope. But I know much abt ur country. :P Why?