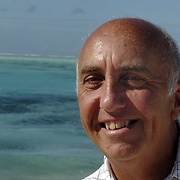 donald321
Don, 69 y.o.

Speaks
Looking for
Friends
Language practice
Meeting in person

Joined 7 years ago, profile updated 3 years ago.

Displaying posts 1 to 10 of 25.


Hi Friend ;
How are you ? Can we be friend here ? Nice to meet you ;
May God bless you ;

Hello Donald, how are you?

Aouyly-2502-Tawivin
64 , Bang Bua Thong , Thailand

Hello how are you?

bloomingheck
72 , Peterborough , Canada

If corn oil is made from corn and vegetable oil is made from veggies what is baby oil made from? Little humour in bad times!!! PS: Tottenham is my team - too bad about having Jose!