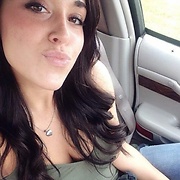 delia20
Delia, 25 y.o.

Sorry to everyone who has to wait for a response, I got overrun with messages and I can't keep up! Please be patient!
- updated Sep 13
Looking for
Friends
Language practice
Meeting in person
Flirting and romance
Relationship status
Single

Joined 9 days ago, profile updated 9 days ago.

delia20's wall could not be displayed because
delia20
has restricted privacy settings.