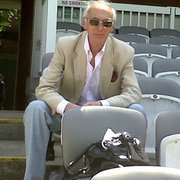 birder
Peter, 77 y.o.

Speaks
Education
Graduate degree
Cambridge
Relationship status
Married

Joined 8 years ago, profile updated 2 years ago.

Displaying posts 1 to 7 of 7.

Hello! I was at Diana Krall's concert in 2009 when she came to Russia and had two concerts- in Moscow and St.Petersburg. Unforgettable!

ZeiglerMat
73, Columbia, United States

Peter, your profile is really impressive. You are quite accomplished and I would enjoy corresponding.

Possession, one of my favorite books!

marinalady
75, Kingston upon Hull, United Kingdom

You are welcome Peter, I hope we can keep in touch. Kind Regards M

marinalady
75, Kingston upon Hull, United Kingdom

I really enjoyed reading your profile. Have a sweet weekend.. Maureen