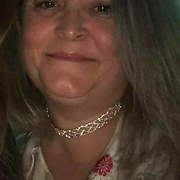 ang3landii
Andrea, 52 y.o.

Speaks
Learning
Relationship status
Single

Joined 18 years ago, profile updated 2 years ago.

Displaying posts 1 to 10 of 18.

pufferfish
38 , Wilkes-Barre , United States

I have one baby, but want to have 3... What are the ages of yours

hi andrea just wishing you and your family a very merry and sAFE CHRISTMAS! happy new year! god bless love Your friend Ruth

HI Andrea! Hope alls well! hows it going? we All have colds:( its Been crazy weatehr here Thunder lightening hail! have great day! loev Ruth

hi Andrea! how have you Been? I like The photo! Its my daughetrs sixteenth birthday today! hugs have great day love Ruth from new zealand

ang3landii
52 , Preston , United Kingdom

Hi just to let you know that I may receive your letters late due to the fact tht we have no flights coming in at the moment due to the volcano erruption in iceland, as soon as i receive a letter i will get back to you asap

Australiangirl
45 , Sydney , Australia

Hi Andrea,
just recieved your email, Im looking forward to starting our first letter. And look forward to many letters in the future and a new friendship. Mel

Hi Andrea! I read you're learning to crochet. So am I. I carry yarn and a hook with me wherever I go. Have a great day and happy crocheting!
Pernilla

Magdalee
46 , Peterborough , Canada

No problem. How are you doing today?

toryjama
49 , Derby , United States

Hello Andrea! Thanks for stopping by! Hope all is well on your side of the globe. It's raining here! The good news is that I don't have to wash my car...or feel guilty for not being outside doing things! :o)
Stop by any time! Hope you have a great day!
Kimberly