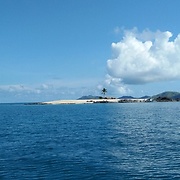 Winter-city
Ire, 46 y.o.

Speaks
Looking for
Friends
Language practice
Meeting in person

Joined 5 years ago, profile updated 5 years ago.

Displaying posts 1 to 10 of 18.

djmixloveu
42 , Tripoli , Libya

HI THERE I'M MOHAMED TORKY FROM SAUDI ARABIA LIVES in LIBYA WHAT'S UP 00218926077655

Wolf48
47 , Leeuwarden , Netherlands

Hi do you like to have a dutch friend?

Happynuchi
44 , Bangkok , Thailand

Your hometown is so beautiful.

Hii from Turkey.I would like to get know u better.Where is your profile photo meanwhile.??Argentina must be a nice country and I would like to have friends there too:)

Hello my name is Prince, DR,Barrister Ikechukwu Williams Ekene IWE (SOLICIT) i am from Enugu state nigeria but i am presently studying a course in law in the Ghana KAAF university.

andris1969
53 , Riga , Latvia

Buenos Aires = winter city? :)
best regards from north pole (at least we have some snow and natural ice now), tb. best wishes from Latvia!
Have a nice day!

your replies are very funny and very short so I suspect you must be a very short funny clown who likes blowing bubbles and maybe your name is bubbles the clown, who knew such a short profile told so much