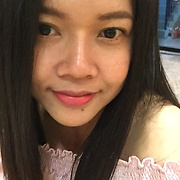 Displaying posts 1 to 8 of 8.

Mikka38
51, Ulm, Germany

Liebe tut manchmal sehr weh. Schlafen und essen als Hobby find ich eine dumme Idee!
Alles OK!!! Kein Problem!
Greetings from Stuttgart!!!! Porsche + Mercedes Benz
Martin

sawadee khrap
sa bai dee mai
very cute face


Hi nice to meet you welcome to Dubai i hope u like

ismaya28
38, Jakarta, Indonesia

Hello,
Greeting from Indonesia, hope to know you more better for better understanding. hope to know more about you and i will tell mione too.
rgds,
Iwan


Shortwave
69, Wesseling, Germany

Hallo Thanya,
Maybe we can find the way back together? I can help you with the difficult language German. Let's go together for a while Axel from Germany