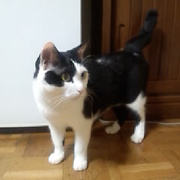 Tamami.Samoto
Tamami, 40 y.o.

Speaks
Learning
Looking for
Friends
Language practice
Postal pen pals
Education
Graduate degree
Relationship status
Married

Joined 8 years ago, profile updated 3 years ago.

Displaying posts 1 to 10 of 16.

It's good to hear that:-) Have fun!

Jon-su
33 , Vantaa , Finland

I received your letter today, thank you :)

Jesalb
62 , San Nicolás de los Garza , Mexico

Hola Tamami soy Jesus de 60 años de edad de por Monterrey N. L. México

It sounds very fun! I've never tried such the lovely tour. Now we are struggling on the serious matter everywhere in the world, but I hope your idea would come true in someday. Be careful, it's very cold in Hokkaido during winter season!

Indeed, I rented a car with a few friends and travelled through the center of Japan with some friends, it is a very beautiful country. Went to Tokyo, Kusatsu Onsen, Shirakawa-gō, Kyoto, Osaka and a few other cities. I hope to go back some day and visit Hokkaidō !

Wow, what a kind comment! I'm very happy to hear that. I'll share it with my family including my cat.
Probably, you have been to Kyoto, haven't you? I also got there when I was child with my grandmother. I clearly remember the brightness of Kinkaku.

Your english is already very good, you could even say that you are fluent.
Your cat seems happy and content so I can only deduce that your family is, too. Have a nice day.

Thank you. Someone said "if cats are happy, that makes peace all over the world". I totally agree with it.

Thank you so much for your kindness. I didn't need someone who teach me English currently.
By the way, I have been to Tainan in your country. It's located opposite the place you live, right? If you want to continue our conversation, please post your message in the Messages Tub.

Romain717
39 , Taipei , Taiwan

I'm from Taiwan, and I'm better at English. I think I can help you. I don't have a cat, but I have a dog