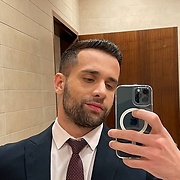 Displaying posts 1 to 5 of 5.

Vorravit
27, Bangkok, Thailand

Thank you for leaving the message on my profile. I just need a native speaker for helping me to practice my English. hope you won't mind and please message me😊😉

KyleLH
34, Los Angeles, United States

Thanks for visiting my page. :)

vagabondboots
27, Mumbai, India

chechen, it's an amazing city, I once saw on a bbc documentary

Cool! What channel is that?