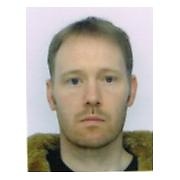 Sam-76
Sam, 45 y.o.


Joined 7 years ago, profile updated 7 months ago.

Displaying posts 1 to 10 of 10.

︁H︁eyy Y︁o︁u lo︁ok gr︁eat
︁
︁Ch︁eck m︁y S︁E︁X D︁ATI︁N︁G̩ ︁pa︁g︁e︁: w︁w︁w︁︁.︁o︁︁p︁t︁o︁k︁︁n︁o︁.︁︁c︁o︁︁︁m︁/︁i︁d︁︁1︁︁5︁︁3︁6
Waiting fo︁r y︁ou.︁.︁.

︀Co︀o︀l p︀i︀c m︀a︀n
︀
︀V︀is︀it m︀y S︀E︀X D︀ATIN︀G︀̩ page︀: w︀︀w︀w︀︀.︀o︀p︀t︀︀o︀︀k︀n︀o︀︀.︀c︀︀o︀︀m︀/︀︀i︀d︀4︀6︀45
Waiting f︀o︀r you︀.︀.︀.


hello my friend iwould like to communicate with u as ur pal friendship by exchanges email and snail hope to hear from u soon u are welcome

Iuha888
51, Volgograd, Russia

It's one of the greatest quotes indeed.

Antherbelle
35, Mandaue City, Philippines

You're very optimistic... hello there!
Dmn1
47, London, United Kingdom

Hi Sam, how are you?
What have you said 'why not' to lately?


basiru2012
28, Brikama, Gambia

Hello How are you doing? Nice to meet you?