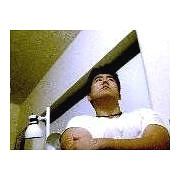 RayHolder66
Ray, 40 y.o.

Looking for
Friends
Language practice
Meeting in person
Postal pen pals
Education
Graduate degree

Joined 9 years ago, profile updated 1 year ago.

Displaying posts 1 to 1 of 1.

Hello, Ray.. I'm Cindy, may I send you messages to learn some Korean? You have a very interesting profile, American but grew up in German, you can even speak Chinese, *amazed* care to share me some of your experiences? Thank you..