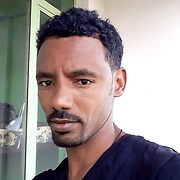 Displaying posts 1 to 1 of 1.

Menber
32, Addis Ababa, Ethiopia

Biden is forcing the Ethiopian government to allow TPLF for more Massacare in Afar and Amhara regions. Why??????😰
Biden is forcing Ethiopians notv to use the GERD. Still standing by Egyptian side and against Ethiopians. Why?????😰
Due you think the Sanctions is a right decision on Ethiopians.
Many civilians are being killed and millions of people are being displaced from their lives due to the Terrorist TPLF. Why Biden is standing by TPLF side.....why????😰
We are human having a mind to put on decisions from the point what and how something is happening .
Biden is against the reality of current Ethiopians situation,😰
But,I believe God is with Us.
Finally, Ethiopians will win over its challenges...🙏🙏🙏
Prayers.