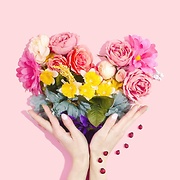 LittleDoha
Doha, 22 y.o.

Looking for
Friends
Language practice
Meeting in person

Joined 4 years ago, profile updated 3 months ago.

Displaying posts 1 to 6 of 6.


AnyaMe
23, Hong Kong, Hong Kong

That's the goal itself ;) (hint: look at the end... ~ means negation in some math nomenclature ;) )



Vonsh
28, Gdańsk, Poland

Hello, m'lady. :D Thanks for the visit. Awesome profile!