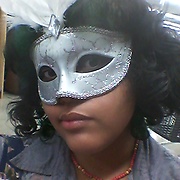 Displaying posts 1 to 10 of 33.

funkydynamite
40, Mankato, United States

Thank you for dropping by and visiting my profile, I hope everything is going great for you in Puerto Rico! :)
DD701
37, Pasadena, United States

I'm sorry that guy blocked you :(

uruko
30, Lima, Peru

Ohhh the Golden Girls..high five!! What games are you into?
PS: Waving hello to you from Peru!

Hello Hello, i don't know why you say goodbye i say hello.. :-P

KawaiiDeeDee
32, Corazón, Puerto Rico

NEW watercolor Legend of Zelda painting!!!
https://www.etsy.com/listing/249302634/watercolor-halloween-video-game-art?ref=shop_home_active_1

誕生日おめでとう!
∧_∧
  ( ´∀` )っ
   (つ   /
    |   (⌒)
    し⌒


Wow! Who is this mysterious young flower?