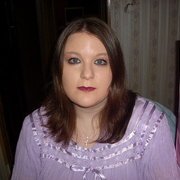 Jen777
Jenny, 42 y.o.


Joined 12 years ago, profile updated 1 year ago.

Displaying posts 1 to 10 of 114.

Hi nice to meet you welcome to Dubai i hope u like

HI this is Ronald Rodrigues from India. I am 42 years old married and have a daughter of 11 years. Like to be my friend

MiaGabriella
51, New York, United States

Jen, Thank you for your friend request. I hope you are well in New Orleans and I look forward to being friends with you. Hope you have a fabulous weekend.

azwolflady
62, Quincy, United States

Ty jen i found them on the web did a surch for wolves looked on screen savers and wall papper

nelvise
38, Bamenda, Cameroon

i will write to u later this is my e mail
[email protected]

thanks:)
i'm Andrea :)
how are you ?
have a good day
&rea

dparhedy
68, Depok, Indonesia

hello Jen
How are you. If you don't mind can we communicate by email, since it is easier. My address is
[email protected]
Have a nice weekeend.
Hedy