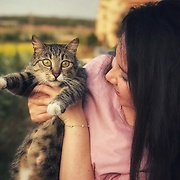 Displaying posts 1 to 10 of 23.

globalization
31, New York City, United States

Where did you take your photo?
jkvprymw
26, Berlin, Germany

haha nice profile photo , common Turkish woman eats in traditional Turkish restaurant :∂

YasifAZE
18, Baku, Azerbaijan

S.a ıngilizce nasil ogrene bilirim?

I am Trevor from Australia, a native English speaker, can we exchange messages on here or emails anywhere? I mature, house trained, warm & caring. And much more. I am also a food lover. to see my photo in my Profile you to click on the images in view1

Hi I also love eating but you should taste the Indian dish?