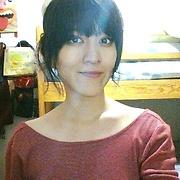 Dan.Mchl
Dan, 27 y.o.

Learning
Looking for
Friends
Language practice
Education
Graduate degree
Relationship status
In a relationship

Joined 7 years ago, profile updated 1 year ago.

Displaying posts 1 to 10 of 10.

Dan.Mchl
27 , Guadalajara , Mexico

Well Im going to sleeep! I need to rest, this week is "Semana Santa" So many people is going to go on vacations!

daniiii94
28 , Incheon , South Korea

hiya! thank you for your wall post! and yup, korea so far has treated me nicely even when I don't understand a lot of things that go on because I don't really understand the language yet!

cara muy bonita
Dios te salve a ti y a toda la familia

Hi there~!
I'm Eilyn. Also from Mexico. I think I can help you practice your English 'cause I think I'm pretty fluent. Maybe it can be easier if you can speak in Spanglish with me (para que no sientas la presión de tener que escribir siempre en inglés, sólo cuando sientas que quieres practicar un poquito).
Maybe we can play LoL sometime (aunque no he jugado mucho en casi dos meses porque... Overwatch es muy adictivo).
Have a nice day ! ^^

Haha same here. I fell in love most of their songs because of the concert videos. They are that type of band which is far better in live than in audio :3 My favs are kiss me goodbye, dress, kagerou and django